Getting the right message to the right person at the right time isn't always as simple as it sounds.
A website that doesn't produce quality leads makes marketing departments feel like a cost center instead of an investment in future growth.
Our on-demand virtual course, "B2B Website Strategy for Lead Generation" will help you become a confident B2B web strategist that produces quality leads for your sales team.
When it comes to making the most of your budget, time, and effort, an ounce of planning is worth a pound of results.
Take time now to invest in the future success of your marketing and sales.

We help small, stretched-thin B2B marketing teams catch up to quickly evolving modern marketing strategies and tactics.
Our agency services focus on B2B industrial marketing and website design.  
90% of our clients market to niche audiences, with multiple personas, long sales cycles, and technical buyers 
We have over 50 5-Star Reviews on Clutch and Google, and have been featured in Constant Contact's Manufacturing Marketing Guide.
Case studies of our website design & B2B marketing services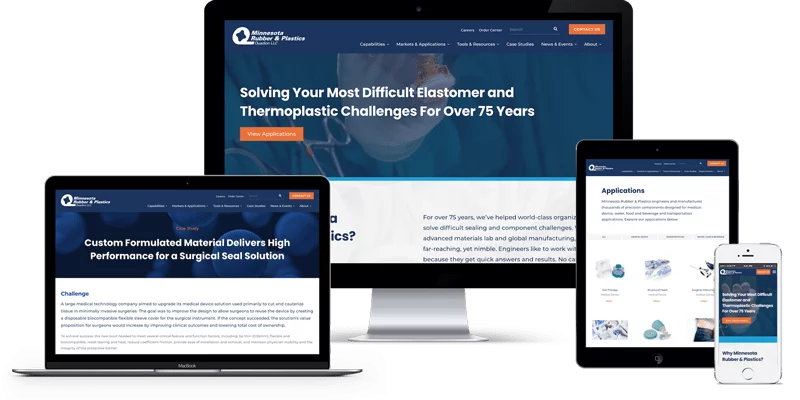 Website Redesign & Messaging Strategy - MN Rubber & Plastics
A sealing parts manufacturer meets the future with a redesigned website, new marketing collateral & messaging
Minnesota Rubber & Plastics, A B2B global supplier celebrating 75 years in business asked Windmill Strategy to redesign its website and messaging to match the quality of their offerings, ushering in a modern digital era.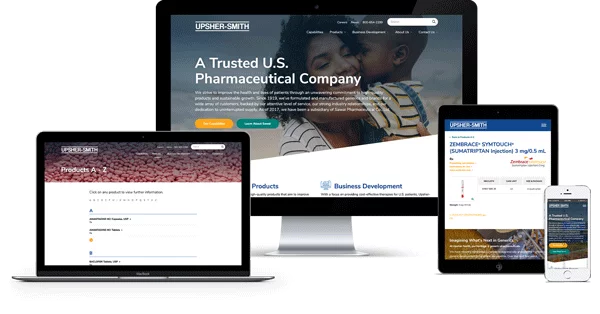 Upsher Smith Pharmaceutical
Website Design
Pharmaceutical website redesign supports growth and business development efforts
Pharmaceutical company Upsher-Smith needed a new website that communicated its growth and expansion of the company's portfolio of generics.
"
They're very realistic about what level of investment we should be putting into our website based on the size of our business. Their suggestions were aligned with what we were looking for. Overall, they were great communicators, good listeners, and fantastic collaborators. That made the project run pretty smoothly because we could have honest conversations about what we wanted to do, and they were able to steer us in a direction that made sense.
Riley Harlan
PRESIDENT AND CEO AT SYMTEC
Don't wait to invest in your future website success.